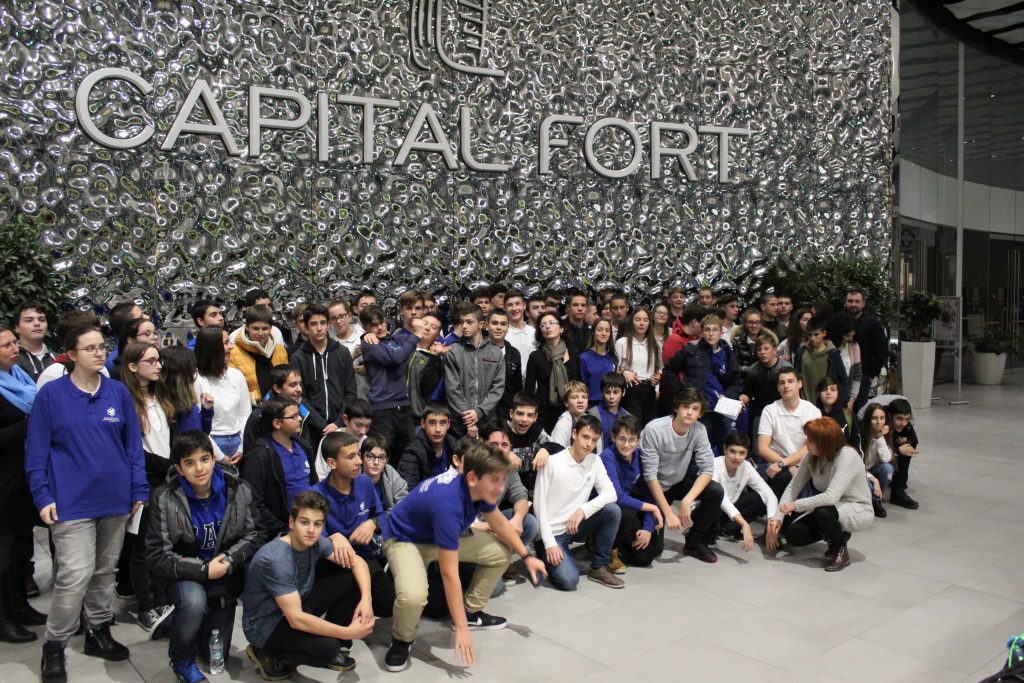 In December 2018 the students from the Vocational School for Computer Programming and Innovation – Burgas visited the headquarters in Sofia of the biggest Bulgarian companies – mentors of our school. Each of the lectures we heard and the stories shared by the genuine creators of the digital helped us to get focused and inspired. After their choice of profession days full of training and practice are coming ahead for our eighth-graders.
The program involved a visit to the incredible museum of TechnoMagicLand, where mathematics, natural sciences and technologies gave us a touch of the future for a short while. The museum is an inspiring location where new ideas are born that implement technology into everyday life.
The companies which we visited:  TehnoLogica, MusalaSoft, ScaleFocus, EPAM, Imperia Online support professional education and are our partners in the process of creating an innovative educational environment. We are convinced that our business is ready to be the leader of the change in that direction. These companies are the driving force of that change, each one of them specialized in various fields of modern software technologies and digital transformation by means of automation, cloud technologies and modernization of geographical systems, working on Artificial Intelligence projects.
Our future plans are to work on specific projects to help our town and to run lots of training sessions where the students will take part in this inspiring year.