Walk in the Amazon jungle, study French in Provance, and climb the Everest within a few hours. All this will be possible very soon thanks to Virtual Reality (VR).  Most big companies expect this to give the start of a new revolution in technology.  Much of the current content in virtual reality is intended for entertainment and education.
In the technology, however, are hidden many more opportunities for application in various fields, among which are medicine and psychology. That is why VR engineers predict this will be a very looked for and necessary profession in the sphere of engineering during the next 5 or 10 years. The specialists working at these positions are most often with a University degree in programming, but developing VR software is by far not the only option for professional development.  Professionals in the field of art such as designers and photographers may also be in touch with this technology.
"TechnoLogica" Company sent us their presenters Kamen Tomov and Denis Asim, who demonstrated programming of a 3D game for VR by means of Unity game engine. The students were involved in the process of coding and testing the games, and showed incredible interest.
Virtual Reality is the best means of expression invented by mankind, and is capable of showing to you the world through the other person's eyes. This makes VR the best means to raise sympathy and empathy in people about issues that ar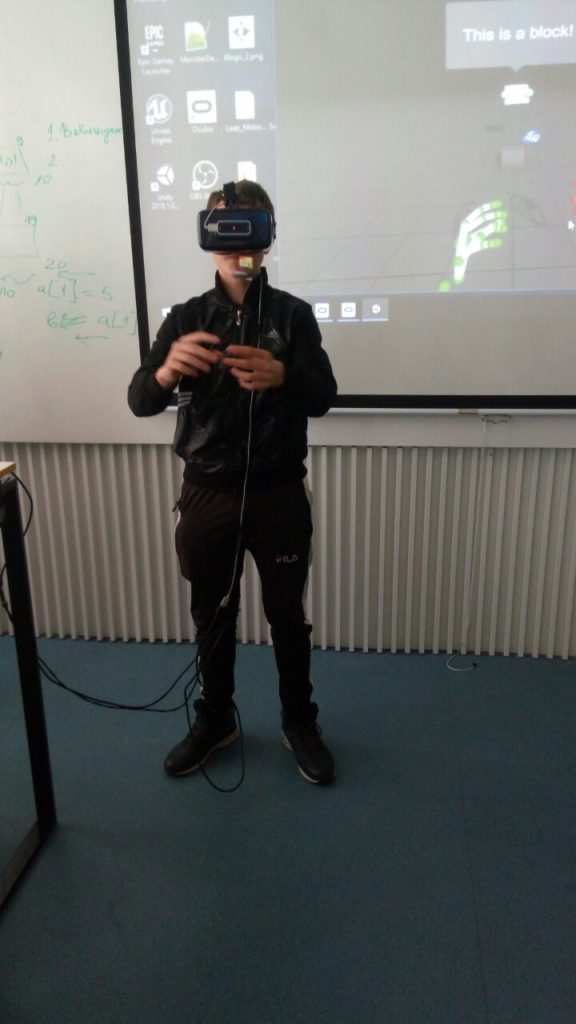 e important in your opinion. VR is also capable of taking you to new unknown worlds and of helping you to have unfamiliar experiences. Last but not least, VR is one of the best tools for training and education that reinforces one of the oldest and most developed (from an evolutional point of view) human capabilities – that of spatial thinking.