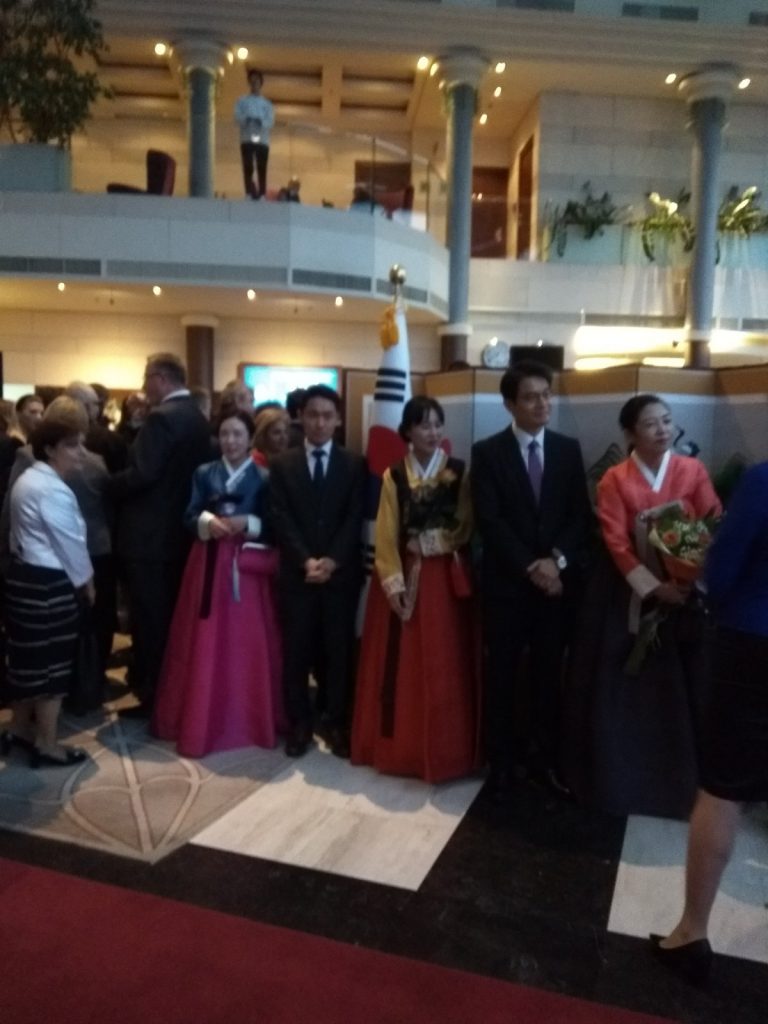 The 3rd October is a public holiday in South Korea also known as The National Foundation Day. The Korean Embassy in Bulgaria also celebrated this day. 3rd October is regarded as the date of the founding of the Korean people. According to the tradition the founding event took place on the third day of the tenth lunar month in the distant 2333 BC. For the sake of simplicity, however, since 1949 the public holiday has been celebrated on 3rd October. 
Ambassador of The Republic of Korea in Bulgaria, His Excellency Jung Jing-ho welcomed the numerous guests who had arrived to greet the people of South Korea for their holiday.  
Bulgaria can rely on South Korea's political support for future investments in the manufacture of electric cars and batteries. That became clear after the official meeting between Bulgaria's Prime Minister Boiko Borisov and South Korea's Prime Minister Lee Nakh-Yon at the Presidential Palace in Seoul. The negotiations regarding these investments have already started and soon there will be specific results. 
Among the guests of the celebration were Ms Jaqueline Neycheva, Headteacher of the English Language School in Bourgas, Ms Dimitrina Todorova, Headteacher of VHSCP and Kim Sumi, teacher of Korean, who will be working with the children of Bourgas. 
For the academic 2019-2020 the municipality of Bourgas has an ambitious educational programme for the students between 4th and 12th grade. They will have the opportunity to study Korean with Kim Sumi. In the programme will be included students from "A. G. Kodzhakafaliyata" Primary School, The High School of Natural Sciences and Matematics "Academic Obreshkov", The English Language School "Geo Milev", "St. St. Cyril and Methodius" Secondary School, as well as the Vocational School of Computer Programming and Innovations. The opening of the academic year for Korean Language Studies will take place on 9th October 2019 in "A. G. Kodzhakafaliyata" at 12.30. The classes will be held for three weeks during every month till June 2020.